We advocate for Deafblind people and support them to be self-determining in individually, community and institutionally focused ways.
At its core, our advocacy does not aim to make Deafblind people more capable of fitting in with ableist ways of being, but to make the community and mainstream services more fundamentally inclusive of Deafblind people. Some of the ways we do this are by:
Promoting quality community engagement for Deafblind people and their families.
Serving as a national assembly for representation, advocacy, communication and exchange of information about and for Deafblind people.
Participating in conferences, publications and opportunities for media engagement.
Connecting and participating in networks of people with vision and hearing impairments and deafblindness, family members, professionals, carers, organisations and others interested in supporting Deafblind people.
Working across government and all other relevant organisations to improve the lives of Deafblind people throughout Australia. We advocate for their fulfilment of Australia's obligations to the Deafblind, such as those specified in the United Nations Convention on the Rights of Persons with Disabilities (CRPD).
Providing workshops to the Deafblind community on topics of common interest through our Information, Resources and Workshops Reference Group.
Providing 'Train the Trainer' sessions for Deafblind people to become workshop facilitators.
Connecting workshop facilitators with businesses seeking Deafblind awareness training.
Providing resources and workshops to targeted groups such as the National Disability Insurance Agency and Auslan interpreters.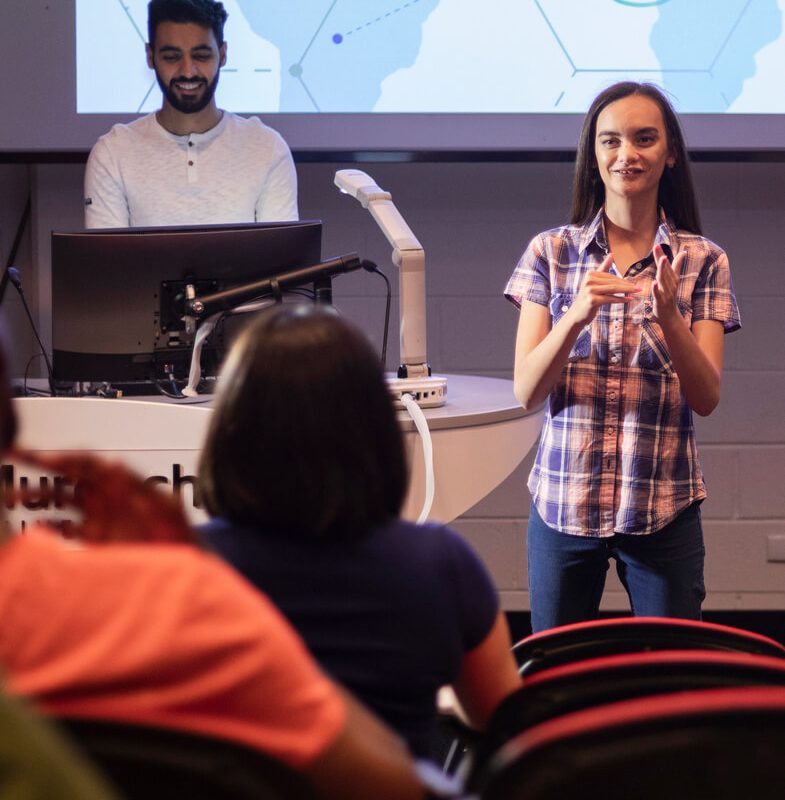 Skip to content