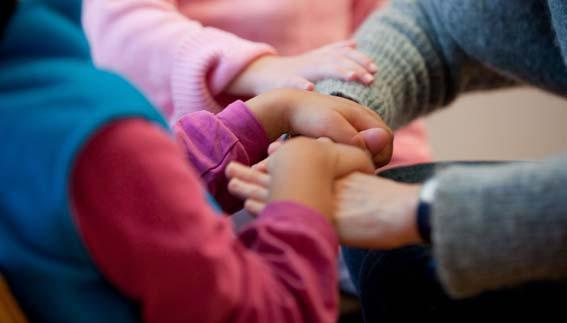 Image description: One child lays their hands over and grasps the hands of an adult. Another child rests their right hand on the adult's forearm. Only the arms and hands are visible in the photo. Image source: Tanne
Deafblind Information Australia project officers will host a series of one day workshops around Australia from June to December 2021.
The interactive workshop is suitable for education staff, therapy professionals, families and others caring for or providing services to people born without full vision and hearing. Topics include definitions, causes, maximising functional vision and hearing, teaching and learning strategies and deafblind communication. Bring questions and case studies for personalised learning. The workshops have been funded by an NDIS Information Linkages and Capacity Building Grant and are free to attend. Bookings essential.